Why are people buying properties in the Huercal-Overa, Zurgena, La Alfoquia & Taberno area?
Below are just a few of the many reasons why people continue to buy properties in the general Huércal-Overa / Taberno, Zurgena and La Alfoquia areas and at the coast in San Juan de Los Terreros.
Amongst the most popular attractions are that this area especially Huércal-Overa has retained its Spanish culture, its award winning teaching hospital, an abundance of shops, restaurants, cafe bars, banks, schools, sporting facilities, historical buildings and it´s closeness to other local areas of interest like Mojacar, Vera, Albox, Lorca and of course Almeria and Murcia cities and airports.
Both the E15/A7 and AP7 motorways being so close to the town make driving to these places so quick and easy.
The best beaches in the area are at San Juan de Los Terreros followed by Aguilas, Vera, Garrucha and Mojacar.
Please take a few minutes to browse through the following information to help you decide if you also think that the Huércal-Overa area is the right area for you.
1. The Huercal Overa Monday & Thursday Markets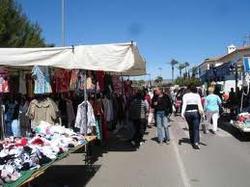 The Huercal Overa market is held every Monday on the area opposite the towns sports centre and open air swimming pool and every Thursday around the old church square in the centre of town.
It is one of the largest markets in the area and parking is easy. You can buy almost everything from clothes, shoes, pots and pans, bed linen, curtains, rugs, sun glasses and even roast chickens cooked at the market, to take home for lunch.
The Fruit and Veg section is always very interesting due to the size, freshness and often unusual local produce available, all reasonably priced. The market usually starts around 9.30am and finishes at approx 1pm. Although the fruit and veg stalls are usually up and running earlier than 9.30am.
Having finished your shopping, you can then head to one of the many bars and restaurants around the town and try the menu del dia.
2. Shopping in the Huercal Overa Area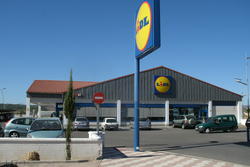 Huercal Overa is a continually growing town with many, many shops and supermarkets like Mercadona, Maxi Dia , Ole, and Lidl.
There is also a Spar type supermarket in the town opposite the footbal ground selling many British products, magazines and newspapers.
Mercadona stocks the best range of Coeliac & diabetic products etc. There is also an excellent health food shop in the centre of town.
Throughout the whole of the town there are a variety of shoe, clothes, food, electrical, computer, phone, chemist, and bakers shops. Garden centres, garages, mechanics and hardware stores are also plentiful.
Generally, the surrounding villages and towns have a mixture of bars, restaurants, shops, doctors and chemists etc.. We can advise you on what there is in each area. These are quite often as cheap as the bigger stores in town.
Larger retail outlets can be found in Aguilas, Lorca, Murcia and Almeria Cities. These include Eroski and Carrefore stores and the huge Nueva Condamina complex just outside Murcia city with a Primark, Leroy Merlin DIY store, Ikea, C&A and MediaMarkt for your computer & electrical goods.
3. Restaurants, Bars & Cafes around Huercal Overa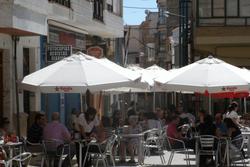 There are ample places to eat and drink-out around Huercal Overa with new bars and restaurants opening regularly. As Huercal Overa is not in a tourist area, the prices are low as well which is a huge bonus!.
There are many, many restaurants catering for most peoples needs and this is an ideal opportunity to widen your experience of Spanish food, wines and eating habits.
If you prefer to have just a coffee and a Tapas ie Albondigas, Magra, Tortilla and Salchicas then there are many tapas / cafe bars to try, especially the Marquesada, Saga or the Mirador.
Popular restaurants in the town include Fenicias in the Plaza Mayor, Crisbes on the Avenida Guillerma Reyna, Tinajas on the top road, La Hermita in Santa Maria Village and the British run restaurant Gaudi near the Noria del Pino. Other British restaurants or english speaking restaurante include The Palms in Urcal village and Centro Hipico near Pulpi. The cafe bar in the theatre also serves great tapas.
The Andalusian cuisine relies on fragrant herbs, ripe tomatoes, heart healthy olive oil, garlic, and seafood. Huércal de Almería's cuisine follows these guidelines. Quite often, locally harvested seafood is served pan fried or grilled with a light coating of olive oil, garlic, and lemon. The freshness of the seafood is complemented by the light flavourings.
Migas with tropezones is one of the town's most popular dishes. Cubes of bread are pan fried in olive oil with chunks of pork or beef and plenty of garlic. It is both filling and satisfying with bursts of garlicky flavour in every bite. Another garlicky dish, Garlic Colorao, is a rich dish full of local produce that is cooked with masses of garlic.
Paella is another popular dish. With paella, rice is slowly simmered with a variety of fresh vegetables, saffron, and assortments of seafood and or chicken.....lovely!.
4. Huercal Overa Hospital & Health Centres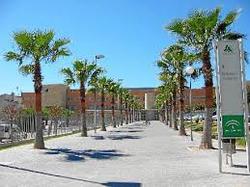 Opened in 1999 this well respected hospital has been voted many times as one of the best in Spain and Europe, having an excellent reputation for patient care.
Many of our clients chose to live near to Huercal Overa just to be near the hospital. There is a very efficient A&E (Emergency) department and everything else you would expect in a hospital.
The main health centre is in the centre of the town and is open from 8am till approx 8pm, generally dealing with appointments in the mornings and mainly ´walk in´ patients in the afternoon. It also has a minor triage unit. Most villages in the Huercal Overa area also have a doctors surgery and chemist.
Many of the doctors & nurses speak some or good English so unless your Spanish is very good and you need a visit to the hospital it may be worth using a inexpensive local translator to make sure you understand everything.
When visiting the hospital or medical centre, make sure you bring your health card or id document (such as passport) with you.
To register at your doctors you must first visit the town hall to join the "Padron" which establishes that you have a property in the area. Your solicitor will be able to help with this.
There are several dentists in and around the town, some of which also speak English. There are also lots of opticians, again several speak English.
5. Ferias and Fiestas of Huercal Overa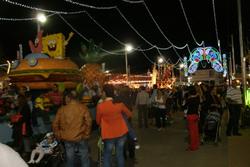 The main Feria of Huercal Overa takes place over the middle weekend of October. The majority of the whole week becomes one big holiday & celebration.
Many things are happening throughout the town, music concerts, bull fighting etc, but the main area of interest is the market place were a huge fair with food, drink and dance marquees are set up and everyone enjoys themselves throughout the day and night.
The Medieval Market takes place the week before christmas in the square next to the Main Church. There are numerous stalls with all the stall holders dressed in medieval costumes selling all sorts of hand made, soaps, cheeses an other foods, toys, metal work etc etc
February hosts Carnaval Week where adults and children alike prepare all year long to parade around the town streets in Fancy costumes.
Huercal Overa is very well know for it´s Semana Santa Procession where during Easter week as well as many other events, huge floats with religious statues are carried through the town.
6. The Plaza Mayor in Huercal Overa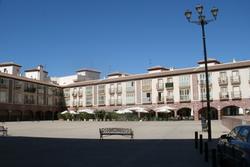 One of our favourite places is the town is the Plaza Mayor. It is a big open expanse and always a behive of activity. This large easily missed plaza situated behind the Mercadona supermarket in the centre of town is an area for people to eat & drink and a great place to meet people and watch the world go by.
There are a number of bar & restaurants (Fenicia´s is our family favourite) in this square and there is plenty of space in the square to let the children run around whilst you relax. The locals really don´t mind and enjoy watching the children play.
The Plaza Mayor is centrally located so all the banks, shops etc are all an easy walk from here and parking is easy.
7. The Beaches of San Juan de Los Terreros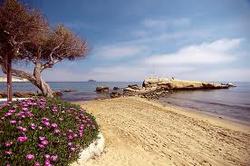 San Juan de Los Terreros belongs to the municipality of Pulpí (Huercal Overa). It has some of the most magnificent beaches in Andalusia. It has a very, natural relaxed Spanish feel to it and is generally less busy than other beaches. There is a very good choice of beachside bars, restaurants and shops.
San Juan is well known for its beautiful sandy beaches, they are among the safest in the area and are ideal for children and less stronger swimmers. The water depth increases very gently, as opposed to suddenly dropping below you, and there are usually no strong currents.
There are two main larger beaches with playareas for children, beachside bars, toilets and showers along the beach, but it is well worth searching out the many hidden coves with natural rock outcrops to safely dive into the warm, clear sea.
There are two small and striking volcanic islands called Isla de Terreros & Isla Negra. The monument most characteristic is the Castle of San Juan de Los Terreros, constructed in 1764 which on a clear day has amazing views up and down the Almeria and Murcia coast line.
The large spanish seaside town of Aguilas is approx a ten minute drive to the north of San Juan.
8. Sporting Facilities & Past Times around Huercal Overa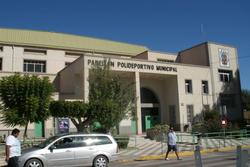 There are many sports facilities in the Huercal Overa area. Most operate all year round but during school holidays you will find extra sports facilities arranged for the children.
The newly built Huercal Overa Sports hall is next to the Olympic sized outdoor swimming pool near to the market place. In the hall you can join classes for squash, badminton, tennis, soccer, judo etc and there is also a well equiped gymnasium. Next to this is the newly opened H2O indoor Swimming Pool, Gymnasium and Fitness Rooms.The cost per month is €20.
The town also has it own football ground and semi- professional team. There are many after school clubs and teams for children to join.
There two other private fitness clubs and gyms in the town. For water sport lovers, then the coast is an ideal place to fish, snorkel, scuba dive, jet and water ski.
There is a tennis club near the Alcauzon Restaurant which also has a pool and other sports facilities.
There are two horse riding stables in the area and amatuer dramatic groups. Some of the local bars have quiz nights.
If you like to work for charity there are a number of dog charity organisations.
If you like bowling then there are clubs in La Alfoquia and Mojacar and for ten pin bowling there are modern alleys in nearby Arboleas and Lorca.
For Go- Karting there is a circuit at Aguilas and Garrucha.
There are also a number of different types of dance classes both within the town and the surrounding villages.
9. Huercal Overa - Villages & Countryside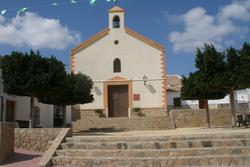 To provide the best service we can, Voss Homes focuses only on the area surrounding Huercal Overa town, its lovely villages and stunning & varied countryside.
Once you tell us what sort of lifestyle, location, amenities, property and neighbours you want, we can then give you a tour of the area to see which suits you best.
Quite suprisingly in such a small area the views and contours of the land can change dramatically and the villages and hamlets contain differing amenities and we usually find something for everybody.
Each village has a mix of amenities but most have some kind of cafe, shop, restaurant, doctors, school, church etc. The village of San Francisco will soon have its own fire station.
As we drive through the local countryside and villages of Urcal, Las Labores, Los Giboas, Las Norias, San Francisco, El Saltador, Pulpi, Almendricos, El Vizcaino, Las Menas, Overa, Almajalejo, La Parata, Las Perulera, Santo Petar, Taberno, Santa Maria de Nieva, La Hoya, Las Piedras, El Puertecico, Fuente Amarga etc you will be surprised how diverse the area is. It really is beautiful.
Huercal Overa - Banks, Solicitors & Insurance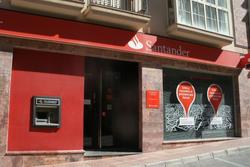 There are an abundance of banks (and cashpoints) throughout the town. All offer the same kind of service as you get in the UK and most have English speaking staff.
You can also find English speaking solicitors in Huercal Overa who can help with your property purchase or sale, assist with preparing wills, help you apply for building permissions if necessary and help you with the paperwork for you to bring over your British car if required.
There are also accountants to help you with your business plans and Insurance companies to insure your house or car etc.
Huercal Overa - Builders, Building Yard Supplies & Architects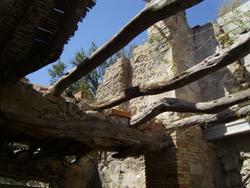 If you are buying a property to renovate, build a new villa, want a swimming pool or garage built or just want a few bits done around the house we can help put you intouch with local reputable British and Spanish architects, builders, plumbers and electricians, carpenters etc.
There are plenty of builders yards and diy shops in the area.
Huercal Overa - Castles & Historic Buildings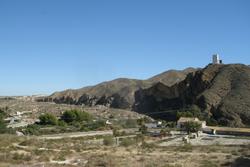 Standing guard over the town is the recently restored Watch Tower (La Torre Vigía) of Huercal Overa, it can be accessed by foot and is an outstanding example of the architecture of the last moments of the Nazarí Kingdom,
Castle of Santa Barbara is an old Moorish fortress dating back to the 12th century. While the castle is in a state of disrepair, the tower, water tanks, and walled perimeter can be seen. Another 12th century castle, Huércal of the Old One is also a popular attraction. Only the perimeter walls remain.
The 14th century Posito is currently closed to the public. Once privately owned, the town has put the building up for sale and is hoping to open it to tourists soon.
Dating back to the 19th century, the Palacete of Four Torres is the large building possessing four large towers on each corner. The building will be undergoing renovations soon.
Huercal Overa - Cinema
There is even a little cinema in the centre of town near the small roundabout which shows all the usual newly released films.
Entry is really cheap and you can then pop upstairs to the Saga or Mirador restaurants/tapas bars.
Aguilas and Lorca sometimes show films in English and one or two restaurants in surrounding areas occassionally have a film night. You would need to checkout the local papers for information about this.
Huercal Overa - Education & Schools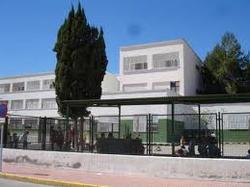 Within the town of Huercal Overa there are two institutes (high schools) Cura Valera and Abujaira which children from the age of eleven upwards attend There are also many pre-schools, infant and junior schools within the town and throughout the surrounding areas so you will be able to find one near you. Bus services to the institutes and other schools are well managed and a monitor assists the driver on the bus .
Many schools are "bi-lingual" and will therefore have English speaking teachers to help non Spanish children to ease in gently. Children learn English at bi-lingual schools from the age of three and then learn French as a third language from the age of ten.
Depending on your childs age the school day begins at either 8am or 9.30am and finishes around 2.30pm to 3.00pm when the children return home for lunch with their family. Generally the children bring a sandwich to school to have at break along with a drink.
We can help if you need advice on registering with the schools. Of course to give your child an extra boost there are many after school learning clubs and reasonably priced private tutors and translators.
Free spanish lessons for adults are provided by Huercal Overa town hall.
Huercal Overa - Horse Riding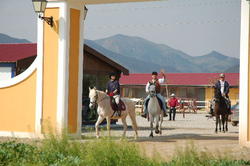 This is Andalucia, famous for its horses and therefore there are many horse riding stables in the area covering all skill levels. Riding and livery charges are very low compared to UK.
Please ask us for more information about stables and if you are thinking of bring or having horses here let us know. We have many contacts for you.
Huercal Overa - Our History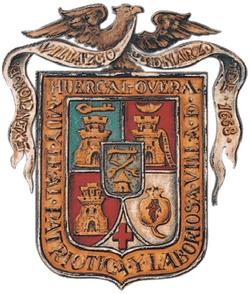 The origins of Huércal-Overa's date back to the Phoenicians, Greeks, Carthaginians, and Romans. Ruins, remnants of mines, and historical artifacts give evidence of these ancient cultures.
Perhaps the biggest influences in building the town of Huércal-Overa were the Romans. Evidence of their defensive structures is clear. Documentation of a Roman emperor giving control of Guércal and Overa to the Tarraconense province has been discovered. This proves there were originally two communities. They would have met and battled Barbarians from other regions, meaning defensive strategies were necessary. Their defensive structure may be in ruins, but its presence cannot be denied.
As is true in much of Spain, the Moors (Arabs) took over the former domains of the Romans. Starting in the 700s, Arabs left their homes in northern Africa in search of new communities. Many came over to Spain and settled in towns founded by other cultures. By adding a huge fortress on the mountainside, the Moors were able to boost the defensive zone surrounding the two areas that would later merge and become Huércal-Overa.
In the late 15th century, Christian armies following orders attacked Moors throughout southern Spain. The battles were long and bloody, but eventually they triumphed. Control of Huércal-Overa passed to the Catholic kings. As Moors had been driven from their homes, many towns, including Huércal-Overa, were left with little population. It would take decades before the town recovered. Another century would pass before Huércal-Overa received its first school and church.
Moors who had survived the battles settled in Guércal, while the Christians took over Overa. Both cultures continually battled as the Moors tried to regain both sections of their former town. By the early 1700s, Guércal and Overa were joined into one town. The new name, Huércal-Overa, would become permanent. The century would find much of the population succumbing to the plague, droughts, earthquakes, and epidemics.
It has taken time, but Huércal-Overa has regained its former glory and large population. Buildings that were damaged in wars have been rebuilt, and the community has become a strong unit
Huercal Overa - Religious Buildings & Architecture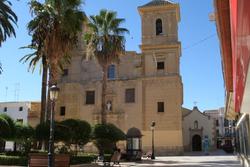 Huercal Overa Town and its many surrounding villages have a number of religious architecture and buildings including the Church de Nuestra Señora de La Asuncion founded in 1505, The parish church of La Asuncion de Las Virgen founded in 1748 and the Chapel of Jesus Nazareno founded in 1749 with a statue of Jesús Nazareno carved by Franscisco Salzillo in the same year.
The Church de Nuerstra Señora de La Asuncion can be seen from miles around. It is huge with three towers pointing to the heavens, a main room that is more than 39 metres long, and a circular vault that is more than 16 metres in diameter. This is one of the town's most impressive structures and certainly requires a visit. Outside of the church sits the Monument to Cura Valera, a noble priest who was the protector of the poor.
Each easter the town has a spectacular fiesta called the Semana Santa Processions. The procession takes place over several nights through the streets of the town and the statues carried by approx 60/80 men per statue have to be seen to be believed.
The New Life Victory Church based in the town holds a service each Sunday in English. More information available about this on request.
Huercal Overa - The Old Town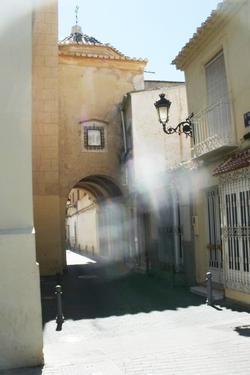 Huercal Overa is a wonder of old narrow historic streets. It is like stepping back in time, where you will find many traditional Spanish plazas, bars, restaurants and shops. Little plazas (meeting squares) crop up in the most unlikely of places and just add to the character of this town.
The El Calvario area has recently been renewed with a lovely park with fountains, walk ways and old church
Go by car for a drive through the narrow old streets, behind the church - you may feel lost but you will discover so much and will soon recognise a landmark to find your way out again.
Huercal Overa - Zoo, Parks & Play Areas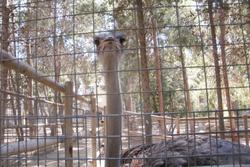 There are lots of parks scattered around the town of Huercal Overa ensuring the local children are happy & safe-.
On the Avenida Guillermo Reyna next to the high schools, before you get to the shops, is the towns main park. It is easy to drive past this park, but the yellow walls and high trees mask a wonderful area full of animal enclosures with deer, ostiriches, chickens, rabbits, ducks etc and there are numerous peacocks wondering around and of course the swings and slides etc. There are losts of picnic benches shaded by the trees and the park has public toilets.
Huercal Overa Theatre & Theatre Groups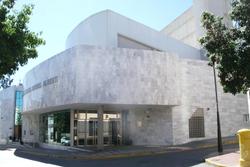 The Municipal Theatre, named the Rafael Alberti de Huércal-Overa has been awarded in XXIII the edition of the Macael Prizes.
It hosts regular plays, musical events and art exhibitions. The theatre is next to the Town Hall.
There are also a number of British theatre groups in the area. We can give you more information about these if you are interested.
Huércal-Overa - Internet Cafe
Every now and then we like to catch up with the news and gossip in our own countries via the internet, newspapers or just meeting people. The Icafe-bar is ideal for this and is just 100 metres from the Voss Homes office.
They also sell coffee, tea, alcoholic drinks, pies, pasties and toasties, birthday cards, stationary, phone top ups, They also hold Spanish lessons and conversational classes.
There is also a British cornershop when you miss British food products.
Huercal-Overa - Vets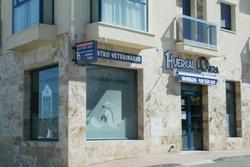 There are three vets within Huercal-Overa all with English speaking staff so you whether you have a cat, dog, bird or horse etc then your trusted friend will be in safe hands.
Huercal-Overa Nearby Places - Cucador, Los Carasoles, La Alfoquia & Zurgena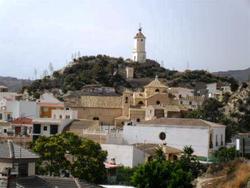 Due to popular demand from property owners and buyers Voss Homes is now selling properties in these areas especially as they are only approx 10 to 15 mins drive from Huercal-Overa.
Whether you are looking for a new villa, duplex on a development or village or country house we will have one for you.
The Cucador area is serviced by the La Vida cafe / restaurant / community centre and La Alfoquia and Zurgena towns both have their own doctors, shops, cafes, restaurants, banks, schools etc. La Alfoquia has a open air municipal pool.
Huercal-Overa Police & Fire Brigade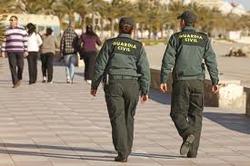 The Huercal-Overa area has a very low crime rate thanks to being a mostly Spanish area and having both Guardia Civil and Policia Local stations here. Despite their untrue reputation they are very approachable and professional people and always happy to help.
The Guardia Civil perform the general policing jobs on the motorways and countryside and the Policia Local tend to the general duties around the town. Their work crosses over regularly.
A new fire station will soon open in San Francisco village.
Huercal-Overa Today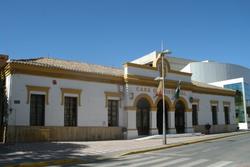 Since Phoenician, Greek and Roman times, Huércal-Overa has been a popular commercial centre. It inherited its name following the merger of the towns of Huercal and Overa.
The town has a population of approx 19,000 and is 280m above sea level. It is a well known market town and has one of the most modern hospitals in Spain as well as a variety of shops, restaurants, bars, hotels, banks, sports facilities, solicitors, schools, churches, a cinema and a very large Monday Market aswell as a Thursday market selling everything from clothes and shoes to fruit and vegetables including a wide selection of various types of olives.
The town is surrounded by beautiful picturesque and varied countryside with many traditional villages including Urcal, Santa Maria, San Francisco, El Saltador, Las Norias, Las Labores, El Puertecico and Fuente Amarga - all within a few minutes drive of Huercal Overa.
Huercal Overa is just a short drive from the towns of Mojacar, Vera, Garrucha, Albox, Arboleas, Zurgena, Lorca and Aguilas and the Almeria & Murcia cities and airports.
The nearest beaches to the town are at San Juan de Los Terreros. There are several beaches here both tourist beaches and tiny coves found hidden along the many hidden tracks. .
Below is lots more information about local places to visit to learn more of the benefits of living in the Huercal Overa area.
Local Airports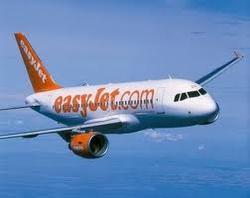 Many people are chosing to live near to Huercal Overa because of our closeness and easy access to the A7 and AP7 motorways which gives them quicker and easier access for them and their guests to get to and from the airport.
Our closest airports are Almeria (1 hour), Murcia San Javier (1 hour 30 minutes) and Alicante (1 hour 45 minutes).
The new Corvera International airport may open sometime in 2015 and will be just south of Murcia city and nearer to Fuente Alamo which is even nearer to Huercal-Overa and will open bringing even more flights to the area. Corvera airport will be approx 50 minutes to Huercal-Overa.
Currently the majority of the flights currently go the the Murcia and Alicante, but Almeria is becoming more popular with the budget airlines.
Nearby Places - Aguilas Town & Coast Line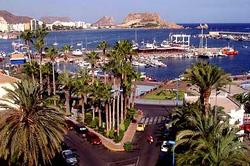 Market day is on a Saturday so this is a good day to visit Aguilas. Having finished shopping why not take a walk along the coast, to the harbour and up to the castle followed by a relaxing drink and tapas in one of the beach side restaurants (its a hard life!).
Aguilas is a modern and well planned town, it is located on a site which dates back thousands of years, the ancient Urci, which was designed and built in a straight line, as is the town nowadays by the town planners of Carlos III, in the XVIIIth century.
The view from the impressive promontory of the Castle San Juan de las Águilas, which was used by Greeks, Romans and the Moors, is truly marvellous. The town with its ample harbour, its walkways along the sea and the serenity of its bays of Levante and Poniente, at the foot of the hill. There are many shops and restaurants and there is a train running everyday from Aguilas to Jaravia, Pulpi, Almendricos, Puerto Lumbreras and Lorca and then on further into Spain. So you can have a lovely day at the seaside courtesy of the train
The local cuisine is based "on fish" and the most famous dishes are "Moraga de sardinas y caramel", "Caldo pescao", "Arroz a banda", shellfish, picked sardines, prawns, lobsters,...
The Carnival de Aguilas in February each year (Carnival of Aguilas), which has been celebrated for the past 200 years, offers ingenious costumes of all shapes and colours. The entire town is out on the streets and offers one of the largest shows in the country.
Nearby Places - Albox, Arboleas, Alfoquia, Cantoria, Partaloa etc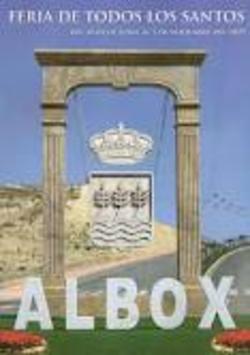 If you have friends or relatives living in these areas and you do not want to be too far away, Huercal Overa, Taberno, Zurgena and San Juan del Los Terreros are ideal for you especially if you want a more Spanish way of life.
Depending where you buy in the general Huercal Overa area you will only be a short drive away especially when the new motorway opens between the A7 / E15 motorway and Albox.
We are now selling properties in the general La Alfoquia, Zurgena, Los Carasoles, Cucador areas which are 10 to 15 minutes drive from Huércal-Overa town.
Also being close to these other towns opens up the options for more shops, facilities and markets etc.
Nearby Places - Almeria City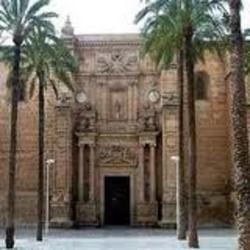 Both modern and full of history, Almeria City is approximately one hour from Huercal Overa and offers everything for every age.
The name Almeria derives from the Arabic occupation, originally Al-
Mariyya, meaning The Mirror, as it was compared to The Mirror of the Sea. The capital city of the same name, Almeria was an Arabic stronghold and the principal harbour in its domain. The Moorish castle of Alcazaba is the second largest of the Arabic fortresses in Andalusia, after the Alhambra in Granada.
Aswell as visiting the many shopping centres, hospital, restaurants, and the port.... no visit to Almería city is complete without spending a day viewing Alcazaba which has a main fortress, lavish gardens, and a Mudéjar Chapel. Almería's Cathedral was constructed in the 16th century. Replacing the cathedral that was destroyed during the earthquake, the new cathedral resembles a castle.
With four towers, thick stone walls, and small windows the Cathedral is an impressive sight. Built around 995 AD, Alcazaba is the largest fortress ever built by the Moors. At the time, Almería housed one of the area's most important ports—rich with textiles trading, particularly silk and cotton. During the 11th century, part of the city was walled off (Muralla de Jairan) to add more security to the area.
Next door to Alcazaba is the old gypsy quarter named La Chanca. In La Chanca, fishing was the main industry and gypsies lived in homes built into the caves. La Chanca is home to a weekly open-air market
Plaza Vieja is home to the town hall. Built during the 1600s, the plaza square offers neat stores and restaurants. Sala de Historia Antigua is Almería's museum. Artifacts dating back to the Romans are on display.
When the Spanish Reconquest occurred, the Alcazaba's men held their ground. The fortress seemed to be an impenetrable force against invasion. By the 15th century, however, Moors lost control and the area was successfully invaded by Catholic Monarchs and their troops.
Nearby Places - Garrucha Town & Sea Side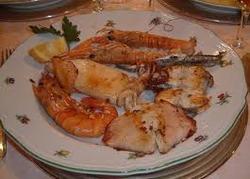 Being a traditional fishing village, Garrucha is a lively town retaining much of its original charm. It´s tourist slogan is "Garrucha, Sun & Seafood".
It has a lovely Friday street market and one of the many highlights is the fishing boats returning in the evening with a full catch of fish for the local restaurants.
The town has the biggest amount of seafood restaurants and is a lovely place to walk at night whether you are on the promonade, beach or harbour.
Nearby Places - La Alfoquia & Zurgena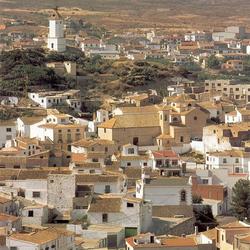 We are also the main selling agent for La Alfoquia & Zurgena with it´s lovely surrounding areas of Cucador, Los Llanos de Peral, Los Carasoles & El Palaces.
Zurgena is a traditional Spanish village with cafe bars, supermarket, restaurant, fish shop, chemist, bank and theatre.
La Alfoquia is a larger village with a larger offering of cafe, bar restaurants and a municipal open air swimming pool. On the edge of the village is a popular housing development meaning you can walk to all the amenities in the village.
The two villages are connected by a road bridge of approx 800 metres making it easy to walk between the two especially in the evening.
This area is particularly want to be closer to the A7 motorway than say Albox etc and therefore it is quicker for you and your guets to get to the coast, other towns such as Huercal-Overa, the airports and of course the coast at San Juan, Mojacar, Garrucha and Vera etc.
Click on the following link to go to a video to tell you more about the area.
Nearby Places - Lorca City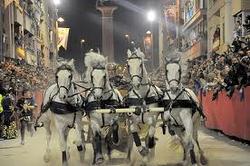 With approximately 80,000 inhabitants, Lorca is a city with excellent public transport and road networks, medical facilities including a hospital.
The surrounding landscape is that of mountains reaching to a height of 1.500m, vineyards, pine forests and the beautiful Sierra Espuña Natural Park.
There is a multiplex cinema, theatre, sports complex, and shops of every kind and as for the bars and restaurants, well there are hundreds.
The history of Lorca has been preserved in many of the town's museums, all of which are open to the public, visit the Archaeological Museum, Regional Crafts Centre or the Embroidery Museum.
One building you can't miss when you visit Lorca, is the Castle. It dominates and overlooks the whole town and surrounding areas. This Moorish fort was built between the 13th and 15th Century and has two towers that are still conserved today. It is now a huge tourist attraction with videos showing the history and battles that were fought and people in period costume to re-enact times gone by.
Apart from all the modern facilities Lorca has to offer, it is quite exceptional how it manages to retain its traditional feel and customs. It has been described as `the baroque city' due to its strong heritage in the historical centre. It has many historical churches, palaces, monuments and works of art.
The Guevara Palace is one of the most important baroque buildings in the town, being owned by the Guervara family. The inside of the palace has kept its 18th century feel especially the Venetian chairs and carved gilt mirror found in the dance hall.
The Semana Santa Easter Week in Lorca is very big and very famous with people coming from all over Spain to see it. The streets are lined with rows and rows of tierd seating for you to sit down, watch and enjoy!.
Nearby Places - Mini Hollywood and the Spaghetti Westerns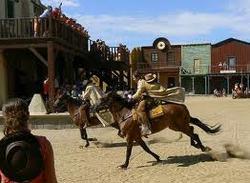 Mini-Hollywood (Oasys Theme Park) is the largest of the three Spaghetti Western theme parks in the Tabernas, area, the only desert in Europe.
It's unique, beautiful and enigmatic landscapes provided the backdrops for historic legendary films such as 'A Fistful of Dollars', 'The Good, the Bad and the Ugly', 'Indiana Jones', 'The last Crusade', Laurence of Arabia….

Hundreds of celebrities and actors left their footprints here, like Clint Eastwood, Brigitte Bardot, Anthony Quinn, Claudia Cardinale, Alain Delon, Sean Connery, Raquel Welch, Orson Wells etc during the 60s and 70s and the location for many Sergio Leone movies.
Once you have visited the parks you will recognise the buildings and the views when you next see the films.
As well as the wild west theme park there is a huge zoo / wildlife reserve, swimming pool area and museum showing old vehicles and equipment used in the films. It is a full day out so start off early.
Opening Hours:-
Summer 10h a 21h.
In Winter only weekends 10h a 19 h.
Close Mondays except bank holidays.
Prices:
Adults 17 €.
Children up to 12 years old 9 €.
Special prices for groups.
Fort Bravo and Western Leone are the other two American Wild West attractions. All of which are still used as film locations.
Nearby Places - Mojacar Playa & Pueblo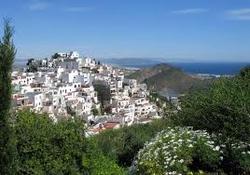 The old village set in the hillside is called Mojacar Pueblo, it over looks Mojacar Playa (beach) The village has an amazing history.
Mojácar has been habitated by many and varied peoples since antiquity. Populated since the Bronze Age around 2000 BC, traders such as Phoenicians and Carthaginians arrived to serve the growing communities. Under Greek dominion, the settlement was called Murgis-Akra, from whence came the Latinized Moxacar, the Moorish Muxacra and finally the current name of Mojácar. The north African Moors established themselves in Spain in the early 8th century and the province of Almería became under the authority of the Caliphate of Damascus and later ruled from Cordoba.Under this second enlightened rule, Mojácar quickly grew in size and importance. With the coronation of Muhammad I of Córdoba in Granada, Mojácar and its lands became incorporated into the Nazari sultanate, and the town found itself on the frontier with the Christian forces to the east. Watchtowers and fortresses were built or reinforced during the 14th century, which nevertheless did little to discourage Christian incursions and fierce battles like the bloody event of 1435 where much of the population of Mojácar was put to the sword.On June 10, 1488, the leaders of the region agreed to submit to the Christian forces, although Mojácar's alcaide refused to attend, considering his town to be already Spanish. At that time occurred the well-known meeting at Mojácar's Moorish fountain, where a pact of free association between the local Moors, Jews and Christians was agreed to. Mojácar once again began to expand until the early 18th century, when the census of the time recorded 10,000 people.Today it is a beautiful white washed village full of quaint narrow streets with bars, shops and restaurants. We strongly recommend you take a drive up, park your car and just walk around to enjoy the village and its views.Fiestas are important in Spain, and tend to be very participative. The most important in Mojácar are:
Moors and Christians: the nearest weekend to the 10th of June.
San Agustín: Agustín is the male patron saint of Mojácar. This fiesta falls on 28 August.
Romería de San Isidro: 15 May.
San Juan Hogueras: (Bonfires of Saint John) 24 July.
Virgen del Rosario: Rosario is the "patrona" or secondary patron saint of Mojácar. This fiesta falls on October 7
Mojacar Playa has much to offer the tourist with many British style restaurants.
Nearby Places - Murcia City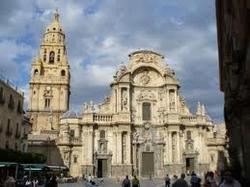 Murcia City is considered one of the most beautiful cities in Spain, the River Segura separated this University city and has all the facilities expected.
Most people visit Murcia for the architecture, university, cathedral and religoius buildings, but of course shopping is very important.
The area just north of the city is where you will find the larger, modern shopping centre called Nueva Condomina where you will find all the large shops and food outlets including H&M, Primark, Zara, Leroy Merlin DIY, Mediamarkt electical items etc etc.
Also Mcdonalds, Burger King KFC etc
Over the road you an find the IKEA store, Cinema and C&A.
Nearby Places - Taberno Village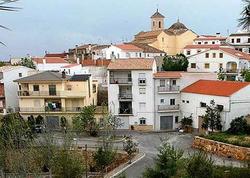 Taberno town is just 15 minutes drive from Huércal-Overa town and like Huércal-Overa it still maintains its Spanish charm. This small attractive, white washed town has a selection of shops, cafes, restaurants, weekly market, municipal swimming pool and tennis courts etc. The Taberno area is well known for its spectacular mountain and country views.
The small village of Santo Petar is between Taberno and Huércal-Overa and Taberno and has 4 restaurants so is ideal when you have guests to entertain.
Nearby Places - Velez Rubio & Blanco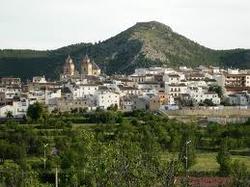 Velez Rubio was a medieval fortified town, but was abandoned in the 15th Century. Velez Rubio is worth a visit to see the many historic churches and cthe onvent, especially the La Encarnacion church which is the provinces biggest church built in the 18th century.
Velez Rubio is one of the most well known towns of Eastern Andalusia, it is halfway between Murcia and Granada, and the gateway to the natural park and mountain range of the Sierra de María - Los Velez. This is a very picturesque area.
The Caves of Letreros are 4km away and contain cave drawings dating back to 4,000bc. This is where the famous Indalo Man sign originated.
Market day is on a Saturday which still winds through the old streets.
Velez Blanco is just above Velez Rubio, where the Castle del Marques de los Velez built in 1506 can be found.
If you prefer the weather a little cooler especially in the winter months and you like to see snow, then Velez Rubio may be more suitable for you.
Nearby Places - Vera Town & Playa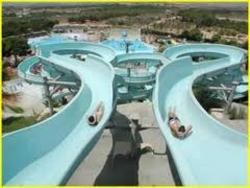 A day at the Parque Aquatico (water park) in Vera is an absolute must- especially if you have children or grand children. This water park is packed with water slides, flumes, and wave pools. The slides range from the thrilling Kamikaze to the less challenging kiddies slides.
The water park is open from May to September.
Water Park Opening Times:-
May, June and September: 11h a 18h
July y August: 10,30h a 19,30h
In the month of September, you will not want to miss the nine-day Celebration of San Cleofás.
The celebration dates back to the 1500s when the Moors and Christians finally ended their battles. Today, the nine-day event offers parades, games, races, culinary delights, bonfires, and more!
The sixteenth century Church of the Incarnation is a Baroque style chapel with one rectangular main building with towers erected on each corner. The main feature of this church is the glorious altarpiece. Another area church, Church of San Agustin also dates to the sixteenth century.
A few minutes drive away are more than five kilometers of sandy beaches spanning Vera's coastline. There are a number of public beaches. Please be aware that one section is for nudists only.
New AVE High Speed Train Line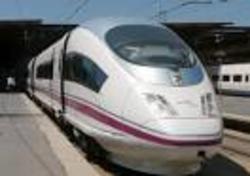 The high speed train line called the AVE is planned to pass through the Almeria Region connecting Almeria up to the rest of Spain. Work has already started with tunnels already dug etc but no definate date has been given for completion. The line will run from Lorca in Murcia passed Pulpi town and then onto Vera where a station will be built and then on to Almeria City.
This will make getting to Madrid, Barcelona etc much quicker and easier.
Our area already has a train line running from Aguilas on the coast to Jaravia, Pulpi, Almendricos, Puerto Lumbreras, Lorca and then up to Murcia city.
New Paramount Theme Park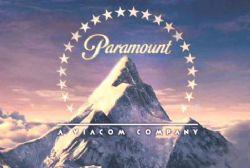 Alhama de Murcia will be the home of the New Paramount Theme Park and Lifestyle Centre. This will be just over an hour from Huercal-Overa. A date has not yet been given for completion.
Transfering Your Money - Choose Currencies Direct

Whether buying or selling a property you may need to tranfer your money. If you chose the wrong exchange company or automatically using your high street bank you could lose a lot of money.
We recommend Currencies Direct Ltd for their friendly efficient service and ability to get you the best rates and avoid unwanted charges. They have an office in the UK and in Mojacar. Regstration is free and their is no obligation.
Currencies Direct | 341 Paseo Mediterraneo, Mojacar 04638 Almeria Spain T: +34 950 478 914 | M: +34 626 916 443 | F: +34 965 992 624 E: andrew.b@currenciesdirect.com
Click here to go to their website
Contact Us
Office
(0034) 950 616 827
Sales
(0034) 678 002 006 & 667 891 741
Rentals
(0034) 659 077 998
(0034) 685 448 460
Property Alerts
Tell us what you are looking for and we'll email you a list of our properties matching your search criteria on a weekly basis
Get our latest properties delivered direct to your desktop with our RSS Feeds
All Properties RSS Feed
Create Your Own RSS Feed